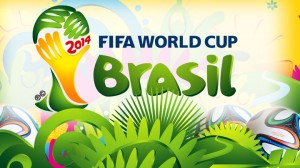 World Cup 2014 kicks off on 12th June when Brazil face Croatia in their home World Cup.
There's so much hype around the tournament and media coverage 24/7 that can skew our perceptions of how well teams are going to perform which will likely lead to many punters losing out on their football betting this summer.
If you want to be in that exclusive club of punters who make a substantial profit from this summers World Cup then you are in the right place. We 've produced a 4-page betting guide with 54 betting tips to take us up to the end of the group stages.
After the group stage we will be delivering our tips via email (you can sign up below) as well as on our Facebook and Twitter pages so we recommend you follow them as well.
You can get your copy here: World Cup 2014 Betting Guide.
Don't forget to signup below to get the remaining tips after the group stage!