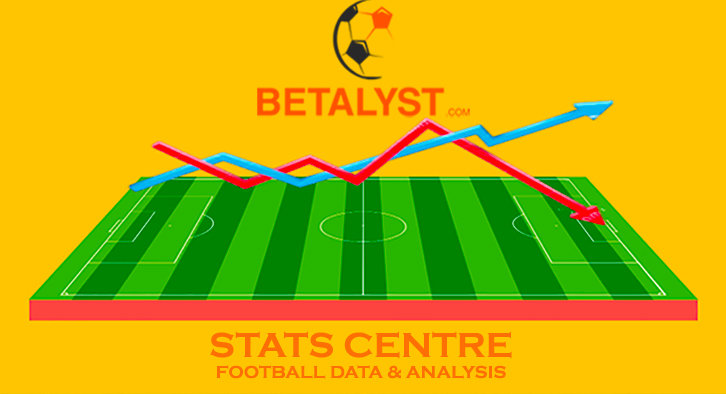 Welcome to the Betalyst Stats Centre! Here you can find statistics and data for both the team you support and for the popular European Leagues.
The Stats Centre is designed to provide historical data of certain betting markets to help analyse how a future fixture could play out, depending on the variables such as how many corners a team are awarded and how many they concede, the referee's bookings for a particular match and whether a team is likely to score over or under 1.5/2.5 goals.
Combining the stats pages can produce a better outcome when placing a bet as it can increase the chances of the outcome i.e Combining Club 2+ goals with under/over 2.5 goals can narrow down the likelihood of it to occur. We try to provide you with accurate information to help 'beat the bookies', but as we know, nothing is certain in football!
Below are a list of our statistical data/analysis pages on the following betting markets: